Easy Vegan Ingredient Replacements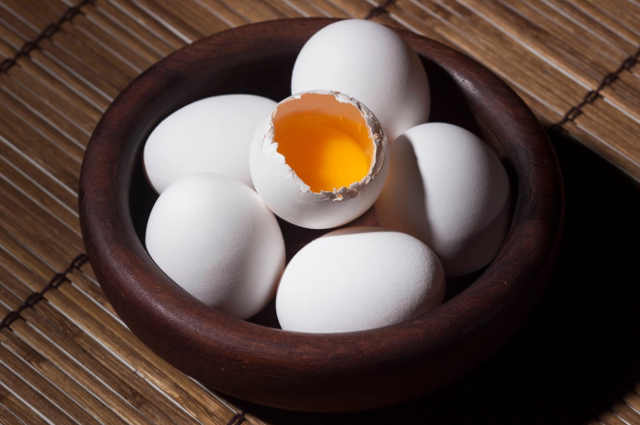 One of the biggest issues going vegan is trying to make healthy, vegan versions of your favorite recipes. It is possible if you plan ahead and experiment. There are 2 key reasons for adding eggs to a recipe:
Adding Moisture
Binding the recipe together
Depending on the recipe, sometimes both reasons apply.
Egg Replacements
Apple Sauce
Applesauce gives off a gas when cooked. This makes your baked goods fluffy. It's also doesn't require adding as much liquid as powdered replacers.
1/4 CUP APPLESAUCE = 1 EGG
Applesauce is also a good swap for white sugar and for butter. Use 1/2 cup for 1 cup sugar, and for ½ stick butter.
Ground Flax Seed
Ground flax seed creates a gooey texture that is great for binding as you would with an egg. However, you first must grind it into a powder and add a bit of water. Flax seed is also full of protein and omega-3s.
1 tbsp ground flax + 3 tbsp water = 1 egg.
Grind the seed finely, add the water and mix well. Allow to stand 5 to 10 minutes to get it to congeal.
Mashed Banana
Like applesauce, bananas are naturally sweet. They also have strong binding properties when used in baked goods. They give off gases as well, or a light texture, if they are very ripe when you use them. Mash well.
1/2 of a very ripe banana = 1 egg
Baking soda/powder
When you really need your dish fluffy without extra flavor, simple baking soda or baking powder does wonders.
1 tsp baking powder + 1 1/2 tbsp water + 1 1/2 tbsp oil + 1 tsp baking soda = 1 egg.
Use the following for a more a savory dish:
1 tsp baking powder + 1 1/2 tbsp water + 1 tbsp vinegar + 1 tsp baking soda = 1 egg
Check to make sure the soda or powder is aluminum-free.
Silken Tofu
This is great for a creamy consistency, moisture and some binding.
1/4 cup =1 egg
Chia Seed
When wet, these form a thick goo and are used in puddings and make a great egg substitute when mixed with chick peas.
1 tbsp water + 1 tbsp ground chia seed + 2 tbsp mashed chickpeas=1egg

Peanut butter
This can be binding, especially in cookies and bars.
1/4 cup= 1 egg
Other nut butters to try include almond and walnut.
Tapioca
Tapioca also forms into a goo when wet and is great for creamy desserts.
1 tbsp tapioca (fine) + 1 tbsp water, or milk/milk substitute=1 egg