Here are 10 easy healthy, protein rich recipes to try. Some are sure to become family favorites.
Gazpacho
Vegetable Stuffed Portobello Mushrooms
Healthy Vegetable Dip
Vegetable Kabobs
Vegetarian Fiesta Lasagna
No Mayo Slaw
Rosemary Sweet Potato Wedges
Bean Salad
Vegan Carrot Cupcakes
Cinnamon Apple Green Tea Smoothie
Gazpacho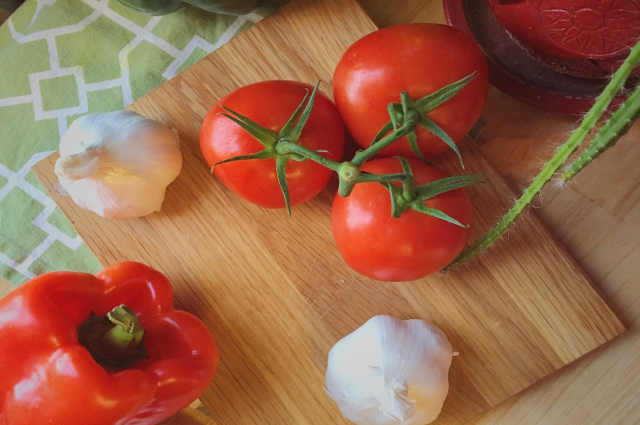 Ingredients
1 1/2 pounds Roma tomatoes, cored and chopped
1 cup cucumber, peeled, seeded and chopped
1/2 cup chopped red bell pepper
1/2 cup chopped red onion
1 small jalapeno, seeded and chopped
1 medium garlic clove, minced
1/4 cup extra-virgin olive oil
1 lime, juiced
2 teaspoons vinegar
1/2 teaspoon black pepper
1 teaspoon kosher salt
Dash ground cumin
Dash dried coriander
Dash stevia

Directions
Place all of the ingredients together in a large bowl. Stir well to combine.
In a blender or food processor bowl, place half the mixture. Blend until completely smooth. Scrape down the sides as needed.
Empty the contents into a second bowl.
Place the other half of the ingredients in the blender or food processor and process until smooth, scraping down the sides as needed.
Check the seasonings. Adjust as needed and process again if desired.
Empty the contents into the second bowl. Stir well.
Cover and chill for at least 2 hours, or overnight.
Before serving, stir well. Place in individual bowls and garnish with a dash of dried coriander leaf if desired.