Rosemary Sweet Potato Wedges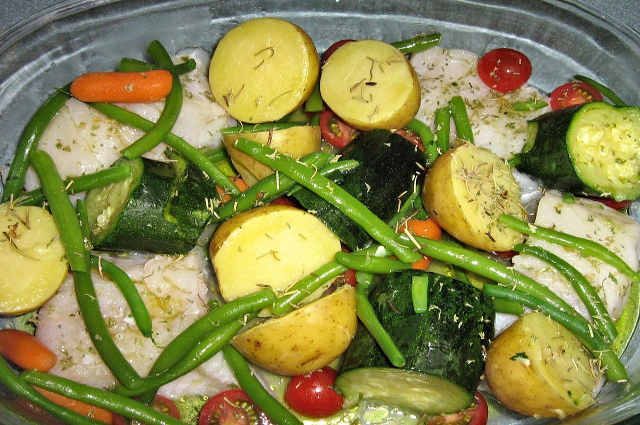 Ingredients
Oil for greasing
5 cups sweet potato wedges, organic, washed well with soap and water and a vegetable brush, and cut into 1/4-inch wedges
2 tsps dried rosemary, crushed with a mortar and pestle or the back of a spoon to release the flavor
1 1/2 teaspoon minced garlic
1/4 teaspoon celery salt
1 tablespoon extra-virgin olive oil
Directions
Preheat the oven to 400F.
Grease a couple of large baking sheets or casseroles with lids generously with olive oil or canola oil. Set aside.
Place the wedges in a large bowl.
Toss with the rosemary, garlic and seasonings. Add the oil and toss well.
Spread the wedges out to all corners of each pan you are using.
Cover with lid or foil, and bake for 25 minutes.
Remove the cover and turn the potatoes over.
Bake another 10 to 15 minutes uncovered or until the potatoes are tender if pierced with a fork, and the top is a nice golden brown color.

Serve them as is as a side dish, or allow to cool until they can be handles safely and serve with a creamy dip.