Vegan Carrot Cupcakes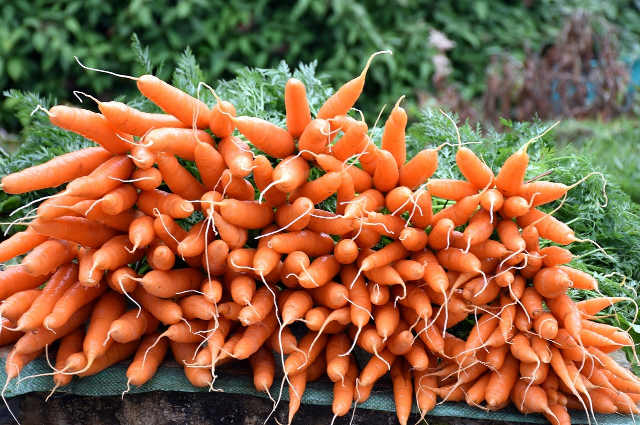 Ingredients
2 cups whole wheat flour
1½ tsp baking powder
1½ tsp baking soda
½ tsp salt
2 tsp cinnamon
1 tsp nutmeg
½ cup dark brown sugar
generous dash stevia
½ unsweetened applesauce
½ cup canola oil
1 tsp pure vanilla extract
1 tbsp apple cider vinegar
1 pound carrots, grated
Directions
Preheat the oven to 350F.
Line two 12-muffin tins with papers. Spray lightly with cooking spray. Set aside.
In a large bowl, sift the whole wheat flour.
Sift again a second time into another large bowl.
Sift in the rest of the dry ingredients.
In a smaller bowl, stir together the applesauce, oil, vinegar and extract until well combined.
Add to the dry ingredients and stir well to combine.
Fold in the grated carrot.
Divide the mixture evenly across the 24 cupcake cups, filling them no more than 2/3rds full.
Bake in the oven for35 to 40 minutes, or until a toothpick inserted into the center comes out clean.
Remove from the oven and let stand on a rack for 10 minutes.
Remove the cupcakes from the rack and allow to continue cooling for another hour.
Eat warm or allow to cool completely and wrap individually in baggies.
Place the wrapped muffins in a large zippered storage bag and either refrigerate for up to 3 days, or freeze and thaw as needed.
Cinnamon Apple Green Tea Smoothie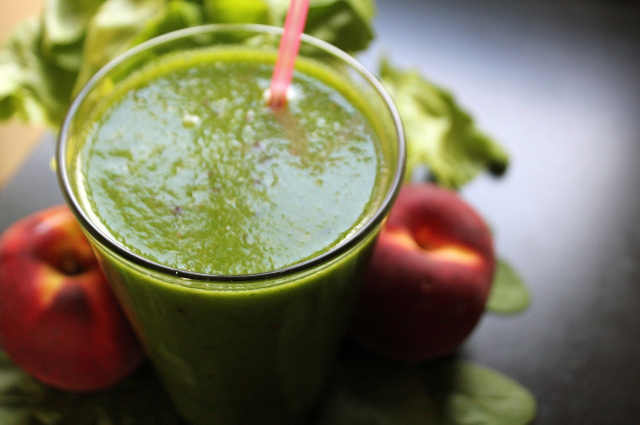 This beverage can serve as a dessert in its own right, or a warm drink to round off any meal, especially on a cold winter's night. This recipe serves 2. Multiply as needed to serve any guests.
Ingredients
2 cups warm water
2 green tea bags, decaffeinated
2 medium apples, cored and cut into large chunks
1/2 cup raisins
1/2 teaspoon ground cinnamon
1/2 cup low-fat plain cottage cheese, or cottage cheese with pineapple for a sweeter taste
12 pecan halves, if no one is allergic to nuts

Directions
In a large saucepan with a solid bottom, heat the water to boiling.
Turn off the heat.
Add the tea bags and steep for 5 minutes.
Remove the bags and set aside for beauty remedies.
In a microwave-safe bowl, place the apple, raisins and cinnamon. Add 1/2 cup of the green tea and stir well.
Microwave the fruit on high for 2 minutes.
Stir well.
Heat for 1 more minute.
Remove the bowl from microwave and cool in the refrigerator for 5 minutes.
In a blender or food processor, add the cottage cheese and pecans. Pulse a couple of times to combine.
Remove the fruit from the fridge.
Add the fruit and the rest of the green tea to the cottage cheese.
Process on high for about 2 minutes until the smoothie is smooth and creamy.
Check seasonings and add more cinnamon and a dash of stevia if needed.
Serve in a glass mug with a whole cinnamon stick, if desired.
As you can see from some of the above vegan recipes, baking the vegan way means no eggs of milk. So what can you use as substitutes? Let's look at this topic in the next chapter.