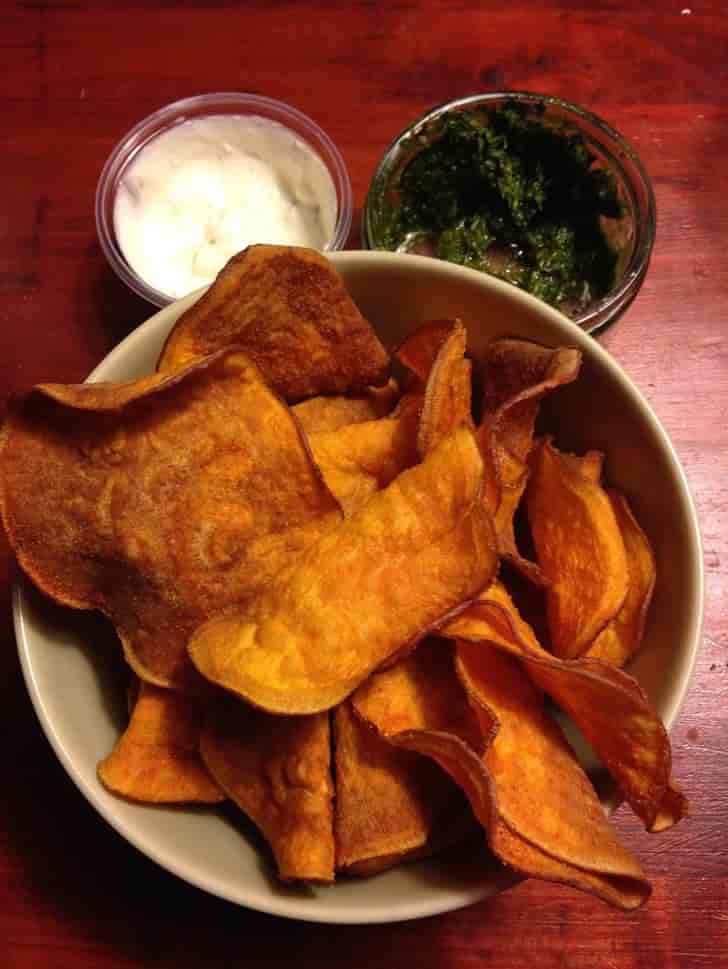 Ingredients
2 organic sweet potatoes
2Tbsp. olive oil
Dash sea salt
Dash ground rosemary, if desired
Directions
 Position the oven rack in the center of the oven.
 Preheat the oven to 250F.
 Slice your potatoes as thinly as possible. A mandolin works well here, or the slicing blade on your food processor. The thinner they are, the crispier the chips will be.
 Place the oil on a baking sheet. Place the potato slices in the oil one at a time, and turn over, so both sides get coated. As you work, spread out the slices on the baking sheet so they don't overlap.
 Sprinkle with seasoning as desired.
 Bake the chips for one hour.
 Flip the slices over with a spatula.
 Bake for another hour.
 Remove from oven and allow to cool until crisp.
 Eat as is, or with dip.