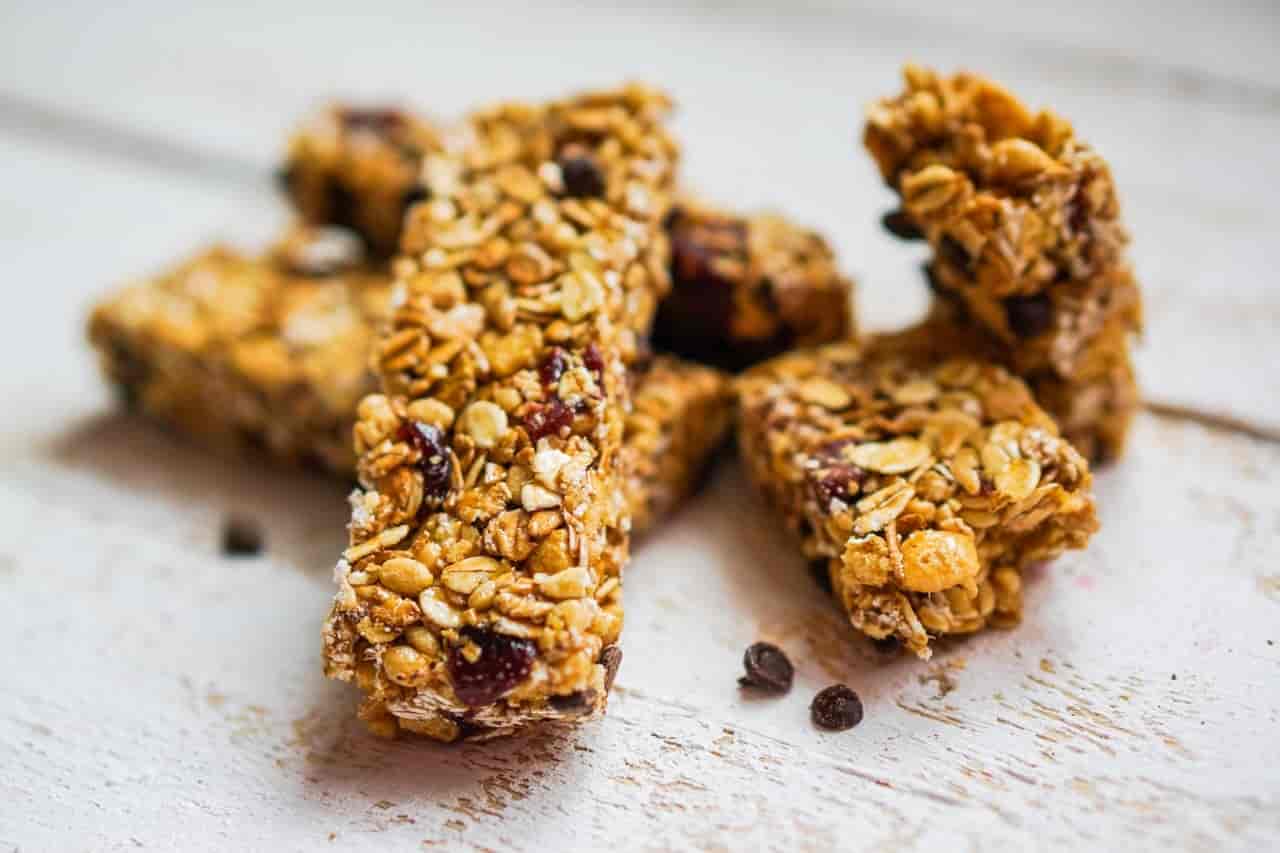 Experiment with the recipe a bit and try different nuts, seeds, fruit and nut butters to create range of tasty treats you and your family will never get bored with.

Ingredients
2 1/2 cups rolled or quick oats (certified gluten-free)
1 cup raw pumpkin seeds
1/2 cup raisins
2/3 cup raw peanut or almond butter
1/2 cup agave nectar (more if you need things to be stickier)
dash sea salt
Directions
 In a large bowl, combine the oats, pumpkin seeds, and raisins.
 Whisk together the nut butter, agave, and sea salt.
 Pour into oat mixture, and mix well, till everything is well-combined. If it's too dry, add a bit more agave.
 Line a 9 x 9" pan with foil or plastic film.
 Scrape the granola mixture into the pan.
 Cover with more foil/plastic.
 Press well into the pan evenly so that it goes to all 4 corners of the pan.
 Place the pan in the refrigerator.
 Chill for 4 hours.
 Lift the mixture out of the pan using the foil or plastic wrap.
 Cut into bars 1 x 3" inches, wrap individually, and place them in a large zippered food storage bag.
 Keep refrigerated until ready to use.
 They should keep for up to 2 weeks.