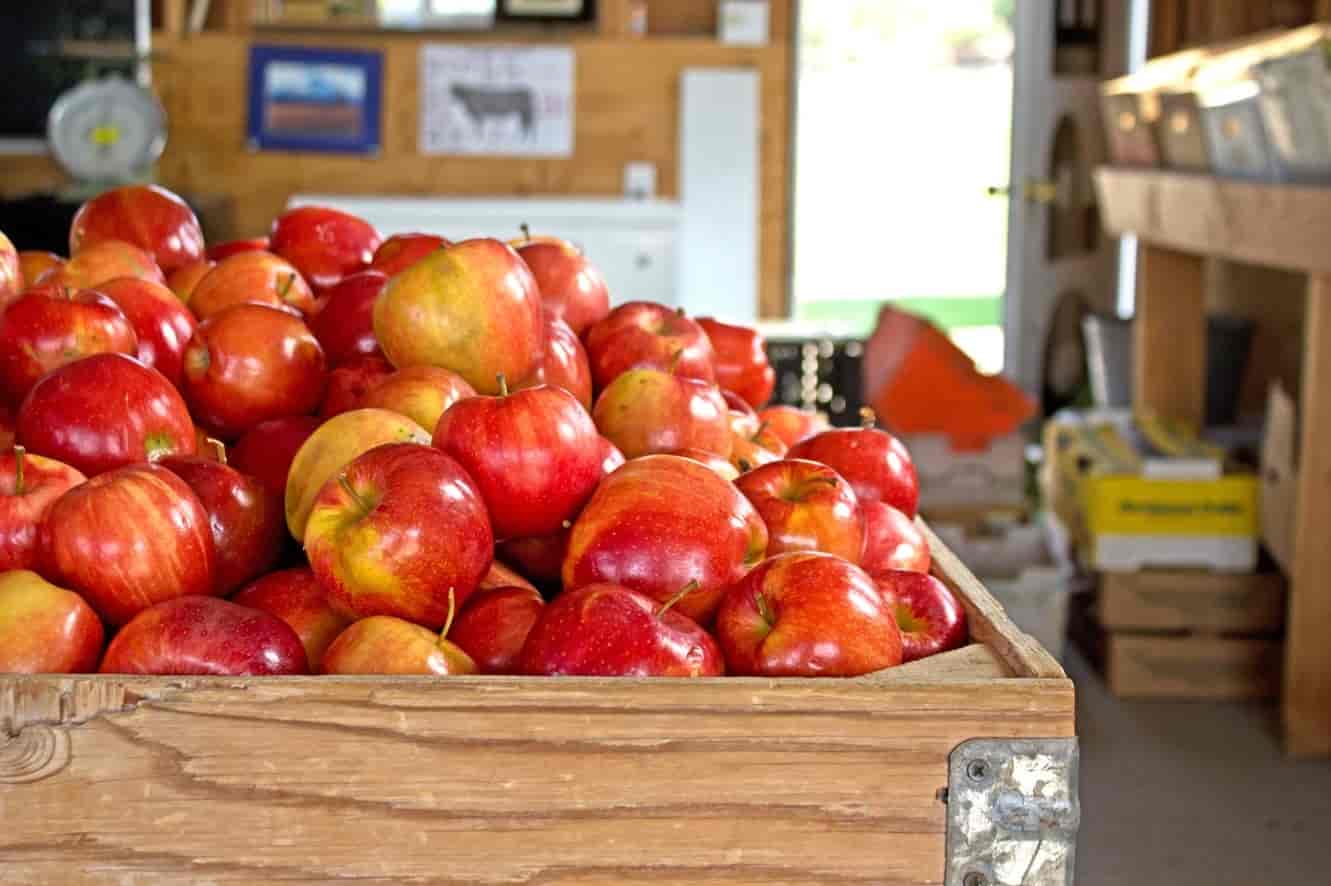 Ingredients
2 medium apples, peeled, cored, and sliced into 8 pieces each
1 cup raw peanuts or hazelnuts
2 cups raisins
½ teaspoon cinnamon
½ teaspoon vanilla
¼ cup chia seeds

Directions
 In a food processor, using the steel blade, add the apples and pulse a few times until they are coarsely chopped.
 Add the raw peanuts and pulse 3 more times.
 Add the raisins and pulse 3 more times.
 Scrape down the sides of the bowl.
 Add the cinnamon, vanilla and chia seeds.
 Pulse until you get a mixture that sticks together when pinched.
 Line an 8 x8" pan with foil or plastic wrap.
 Scrape the mixture out of the food processor bowl into the lined pan.
 Press the mixture down evenly so that it goes to all 4 corners of the pan.
 Place the pan in the refrigerator.
 Refrigerate for 4 hours until well chilled.
 Remove from the pan by tugging on the foil or plastic wrap.
 Cut the cookies into 2-inch squares.
Wrap each square in plastic wrap or place in a baggie, and place them in a large zippered food storage bag.
Store in the fridge for 1 week, or in the freezer for up to 2 months. Take one out to enjoy any time you or the family want a sweet treat.